Visiting the Gynaecologist should not be an anxiety-causing or hair-raising experience. Thus our clinic is lovingly designed with the patient in mind. It has a cosy and soothing feel, meant to calm the nerves that might naturally creep up when visiting the doctor.

There are comfortable built-in sofa seats, a water dispenser for hot and cold water, interesting reading materials and soothing background music, to make for a more pleasant wait.
The consult room is spacious, and bright and cheery with vibrant colours. There are ample seats for those who may be bringing any concerned family members along.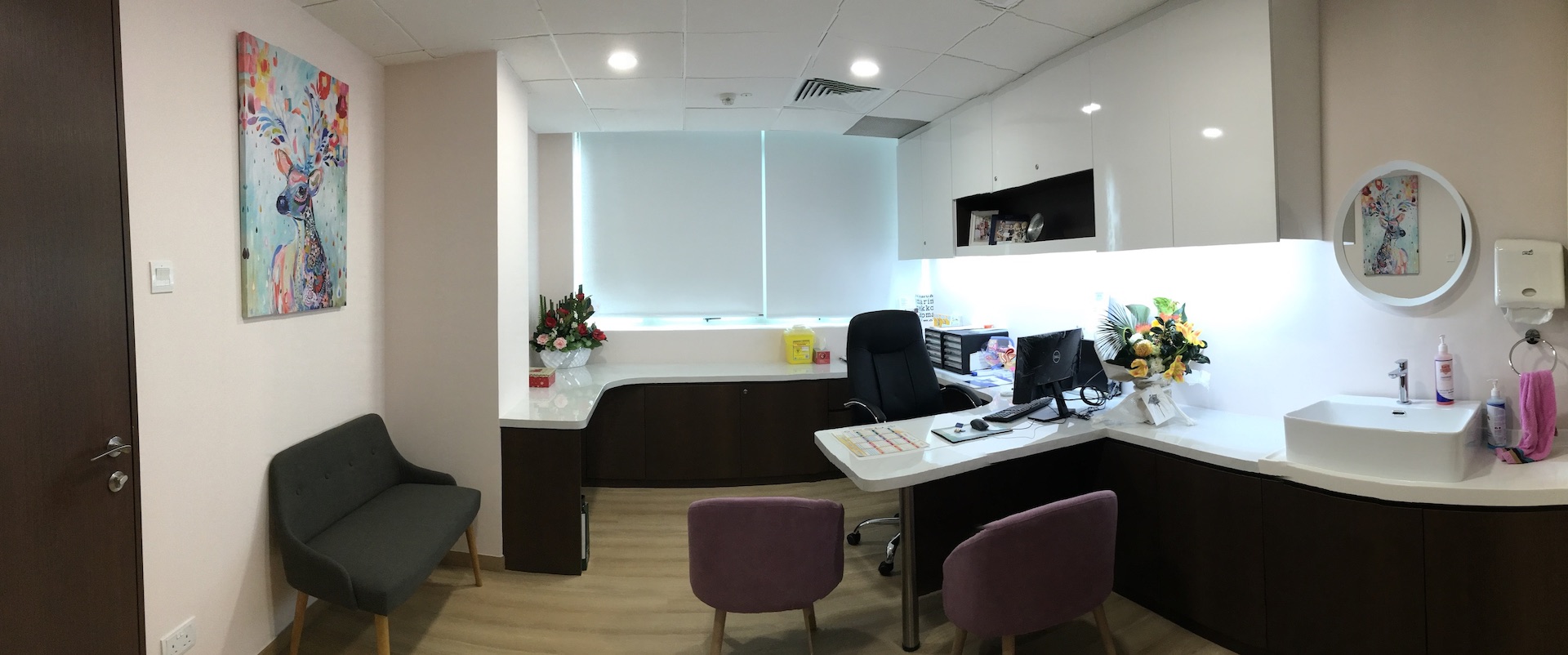 The examination area is designed such that patients can be examined in privacy, away from the consult area. There is a tv screen overhead for patients to better visualize the images of the scans that are being performed.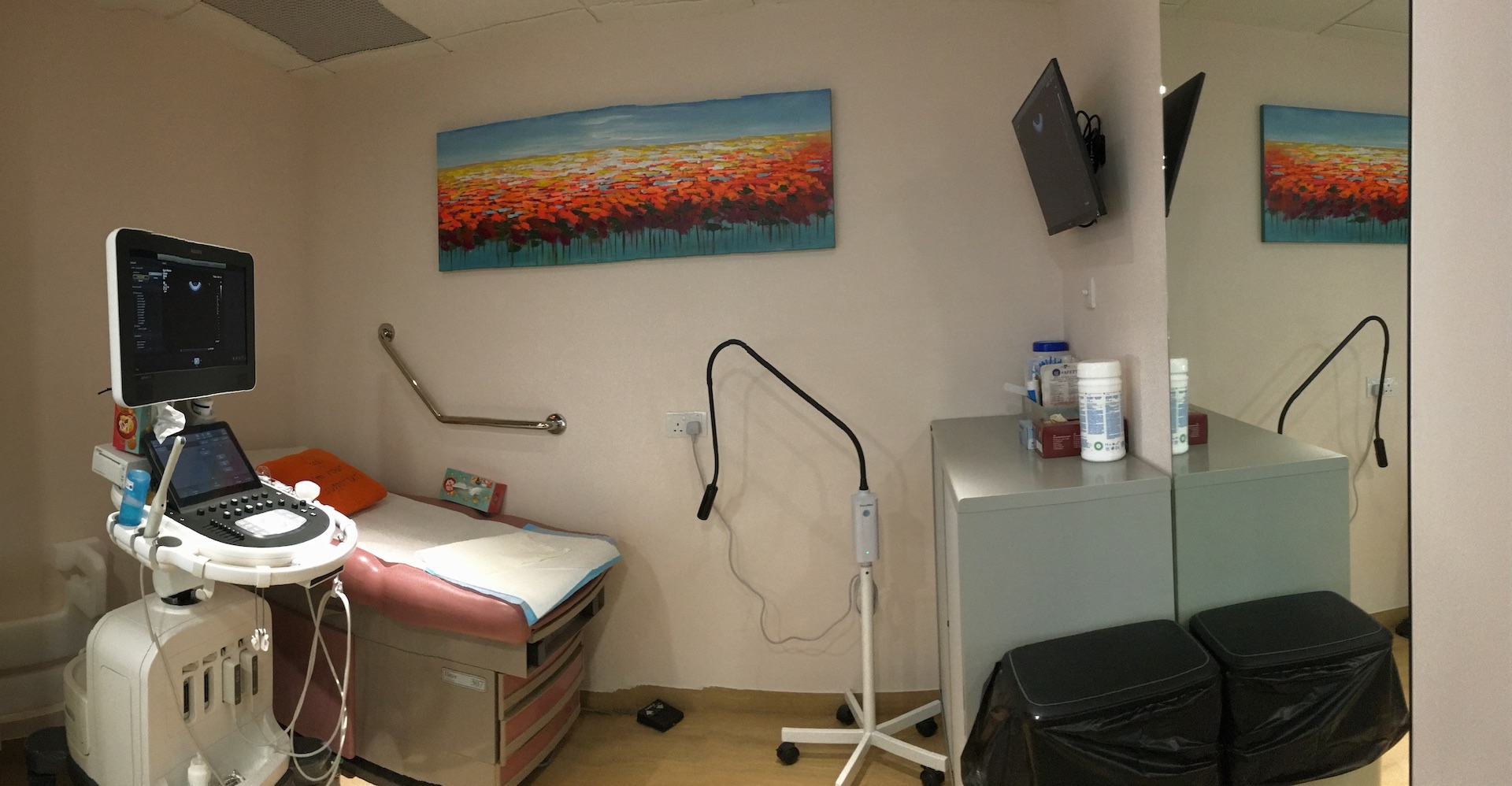 There is a separate treatment room, which feels almost like your own home. It is the place where your blood pressure, height and weight are measured in privacy. This is also the place where the baby's heart beat will be monitored if the need arises.